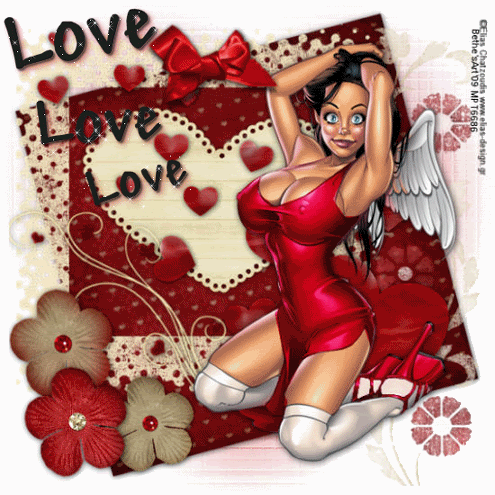 WoW, I can't beleive it's been so long since I've posted. I've really gotten into making Valentine's tags. And then 2 weeks ago I was online when the Owner of the LearnPSP group I'm in asked me if I'd be a modertor.
The group has 50+ members that are mostly beginner's learning basic Paint Shop Pro. So this past week I've been training every day and I'll admit it sure was nice to sleep in this morning.
Monday I'm doing a Blood Pressure Clinic which I do every ohter Monday here in the RV Park. Thursday, I may be going out for lunch with my online freinds, Robin and Carol again. So I'll be finishing my trianing the other 3 days this week.
Bobbie, the moderator will be going into the hospital in 3 weeks for Bypass surgery so once she finished trianing us 2 "new girls", she be able to realx, have her surgery, heal, and do the rehab.
No. But I suppose that if I go out tomorrow I will be able to buy my own Chocolate at 1/2 price.