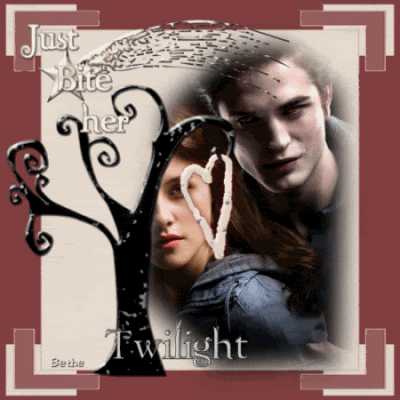 It seems like 20 & 30 something yr old's are anxiously awaiting a Movie call Twilight due to be released November 21st. It's as big with the X generation as Harry Potter is among the "tweens".

I have an audio copy that one of the "girls" in my Group sent. Here is a little info on the story in keeping with the "Season".

Twilight is a young adult vampire/romance novel written by author Stephanie Meyer. It was originally published in hardcover in 2005. It is the first book of the Twilight series , and introduces seventeen-year-old Isabella "Bella" Swan who moves from Phoenix, Arizona to Forks, Washington, and finds her life in danger when she falls in love with a vampire, Edward Cullen. The novel is followed by New Moon, Eclipse and Breaking Dawn.

Thank you everyone who help me with the Graphic problem. I messed with it a bit and I guess I will have to concede that I will not be able to post graphics over 400 pixels. So "The Mama" has to get a pair of spectacles!

I was asked what "Haller" is. It is actually spelled "Holler", but pronounced "Haller". Now I know all of you southern Ginger Snaps know a "holler" is a little valley between mountain ridges where there may be a hand built shack or house at the end of a steep dirt road or path. And I mean waaaayy up in the mountains. Sometimes the road is so steep and the trees so thick that the only way in may be to leave the truck and walk a dirt path in. the word is a shortened version of "hallow". The hollers is where mountain men", "hermits", and where Jodie Foster of "Nell" are from deep in the Appalachian chain.

My friend Sandy was brought up in the Smoky Mountains in Kentucky and was actually born in a coal mining camp. The people in the camp were considered high socialites compared to the mountain people of the hollers.

In the hollers is were Moonshine and Marijuana sprouted. The hollers are so far up in the mountains & woods that the DEA had a hard time controlling the production of moonshine and the marijuana crops. The mountain men knew the territory of the hollers & there was no way the DEA could sneak up on them without being shot.
I have much knowledge about a whole lot of creepy nothing....
LOL!