~My Holiday~

My son showed up late for dinner Thursday, and still under the influence from the previous few days and I have no idea what else he was on when he arrived. The holidays do mean a celebration of Love to me. When I was giving my son his gifts he handed me a card that appeared like it was the last lonely card on the shelf at 7-11 and that he probably picked it up on his way here. I found myself wondering if I wanted to give him his last gift, a digital camera. Yes I did. I just couldn't find it in my heart not to.
I am hurt, though. And will have a talk with him about his selfishness and drinking binge. We do talk about these things, but I know that when a person is drunk that is not the time to confront.


Soooo...on to the good part of the weekend!

Shelly (xxRoxyxx), her hubby, and son picked me up and we went down to Nokomis beach Saturday afternoon. It's about a 1 1/2 hour drive from here. Shelly and I talked the entire way down. We met up with Sharon (tpiez4me) and Angie (from Ohio). I had never met Angie before. We hugged, sat on the beach, watched the sunset, listened to the drummer's, & watched the dancer's. A great time with great people. Then off to Pop's Sunset Grill for dinner and much more talking. And what did we talk about?

These are some of the Drummer's at the Drum Circle
Dancer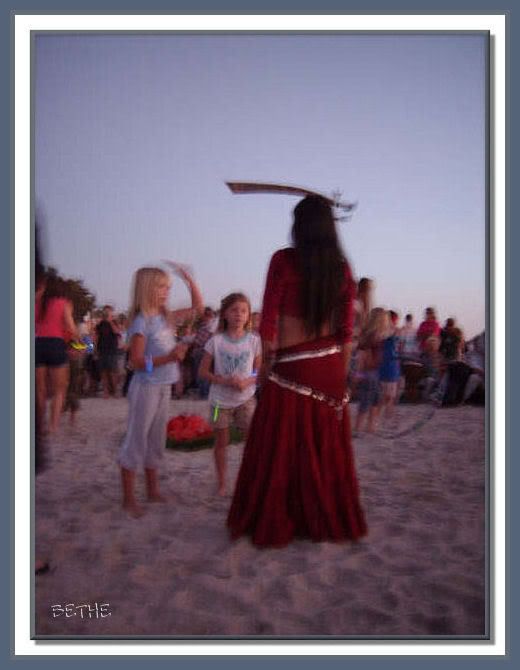 This dancer was shake, shake, shakin' those ta-ta's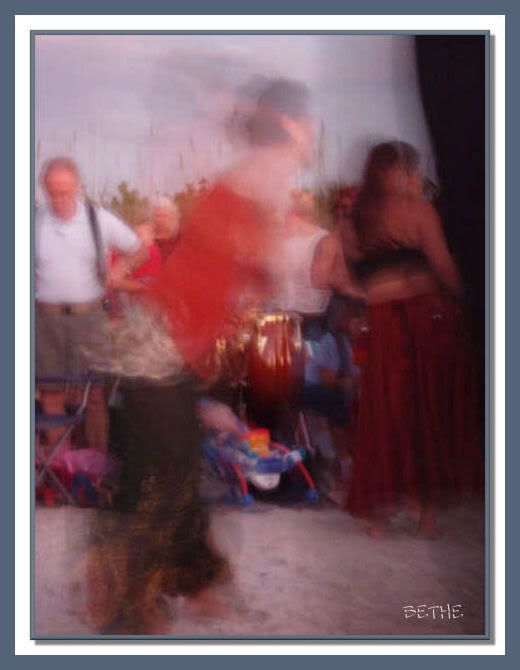 A Snowman made of Sea Urchin's that Sharon's daughter & I found on the beach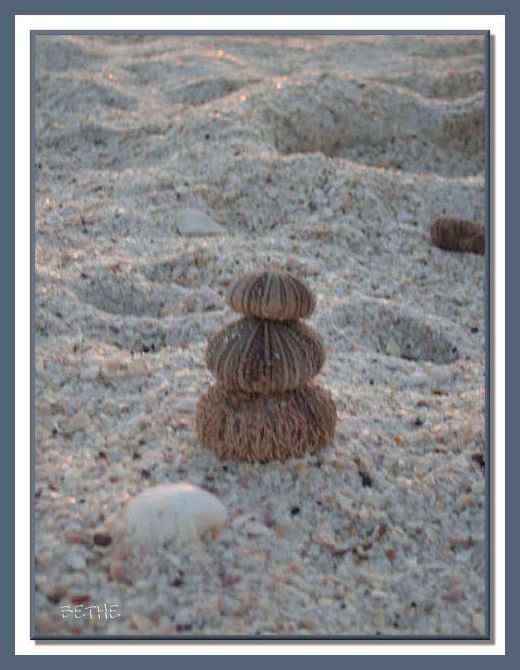 Kite flying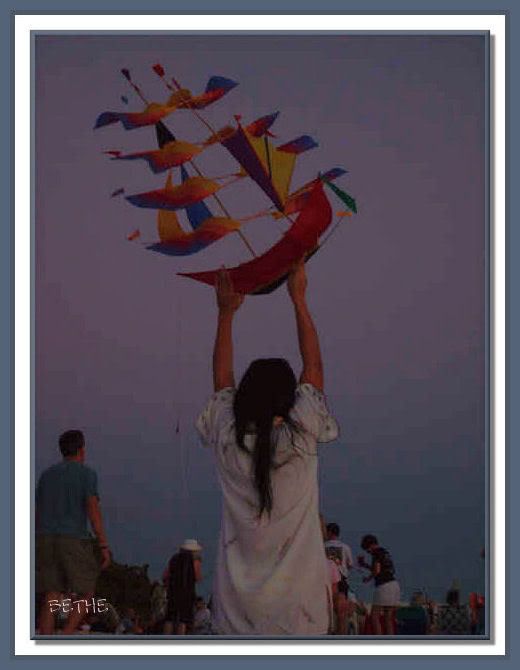 Sunny Set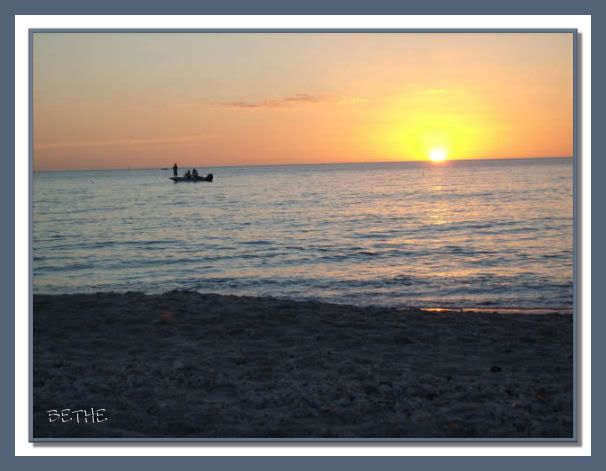 Here you can see Venus, bright and high in the sky. I believe that is Jupiter in the center and right, lower in the sky. But, it could be an Orb. Shelly's photo's were full of Orb's.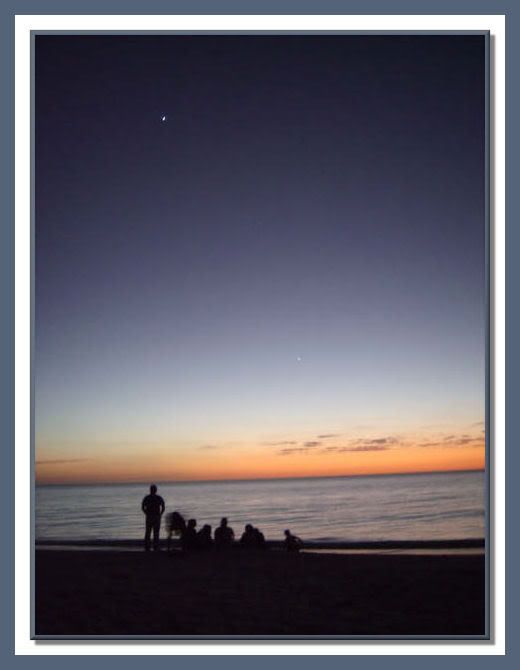 After the sun was gone for a while we hung out and listened to the drums for a while and watched the dancing chicks dance with lit hula hoops.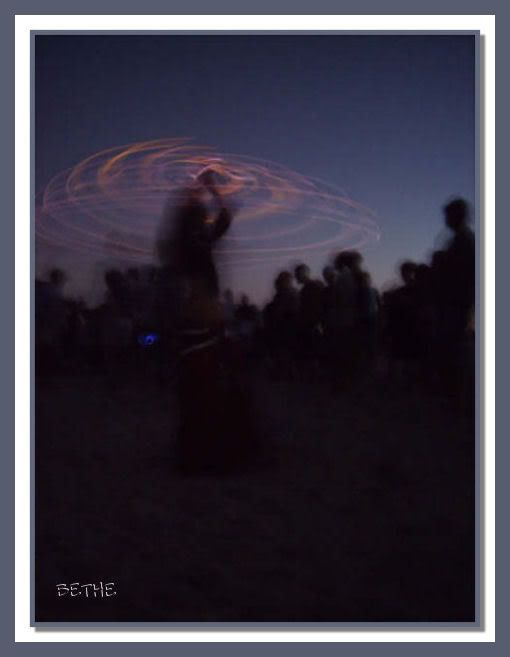 Then went to Pop's Sunset Grill which was a beach bar on the water.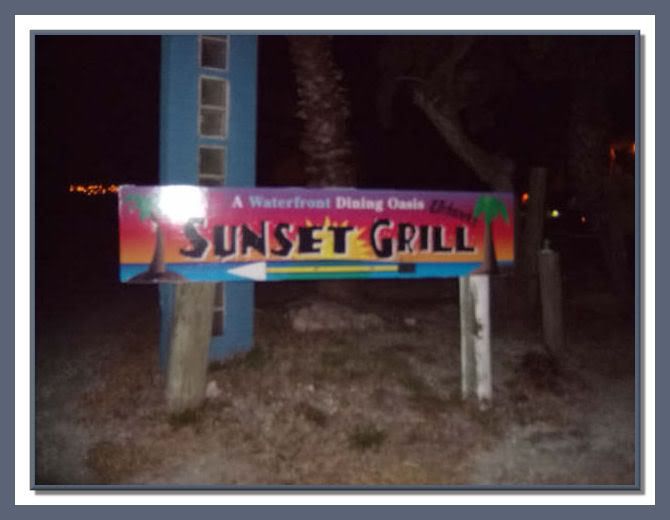 ~The Food~
Shelly and Sharon had Coconut Shrimp.


I had some very sweet and succulent Fried Oysters
HERE WE ARE....
3 Amiga's
The flowers in Shelly and Sharon's hair were bought for them by their children.
Well sort of, they begged the money off their Mama's.
Then while we were waiting for our food Sharon went and got one for me. Wasn't that the nicest! Mine is on the right side because I am a single woman. Jake got a case of the giggles when he heard that his Mom and Sharon had to wear theirs on the left because they are married. LOL~ Now that I look at the pic's I laugh too. They are really BIG flowers!