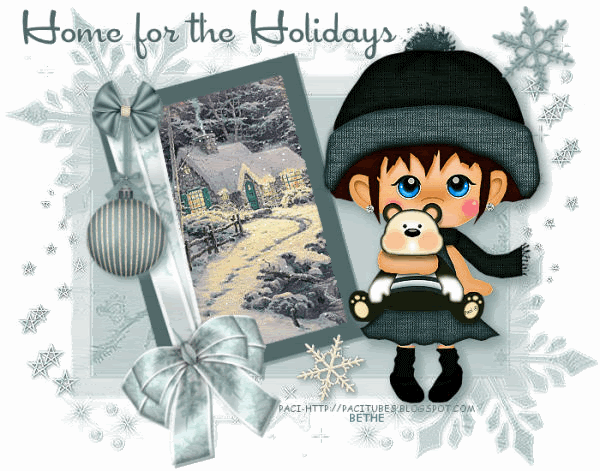 This was one of two tags I entered in LILA's "Show me What You Got" contest. I absolutely love the scrapkit that we were given to work with. I am not one for pastels,but this kit has the most fabulous Papers & elements. No, I didn't win, or even come in the top 3. Although the woman who runs the competion said that the results were extremely close. The ladies that did win are new to the group and extremely talented. Gorgeous, gorgeous tags.

This tag reminds me of Donna holding her "Bear" in the photo's she posted of her Thanksgiving. ::waving HI to D::

Other news. I know I never talk about my patients. Mostly because of me...feeling that I don't want to invade my patent's privacy by putting it out there on the "Inter Web". It's just a thing with me, I guess. This wkend I was 2nd on-call instead of 3rd on-call at the Birthing Center. We had 6 women "ready". I don't know what it is about Thanksgiving weekend, but we always get a frenzy of births. I had got a call a Mom was coming in for her second birth. Mom arrived got comfy.

Well, in bed. I don't know how comfy she was. She WAS having a baby afterall.

Twelve minutes after she arrived she delivered a 9 lb 3 oz baby baby. I thought she was throwing a football at me. Whew!! That was a close one. Good thing she didn't wait any longer to come in.

Holiday babies are special. I've always loved being in the hospital on the holidays, its such a warm feeling to give a little extra to patients who can't be home for the holidays.

*Stay warm y'all. I know if WE have frost warning, you all are freakin' freezing.